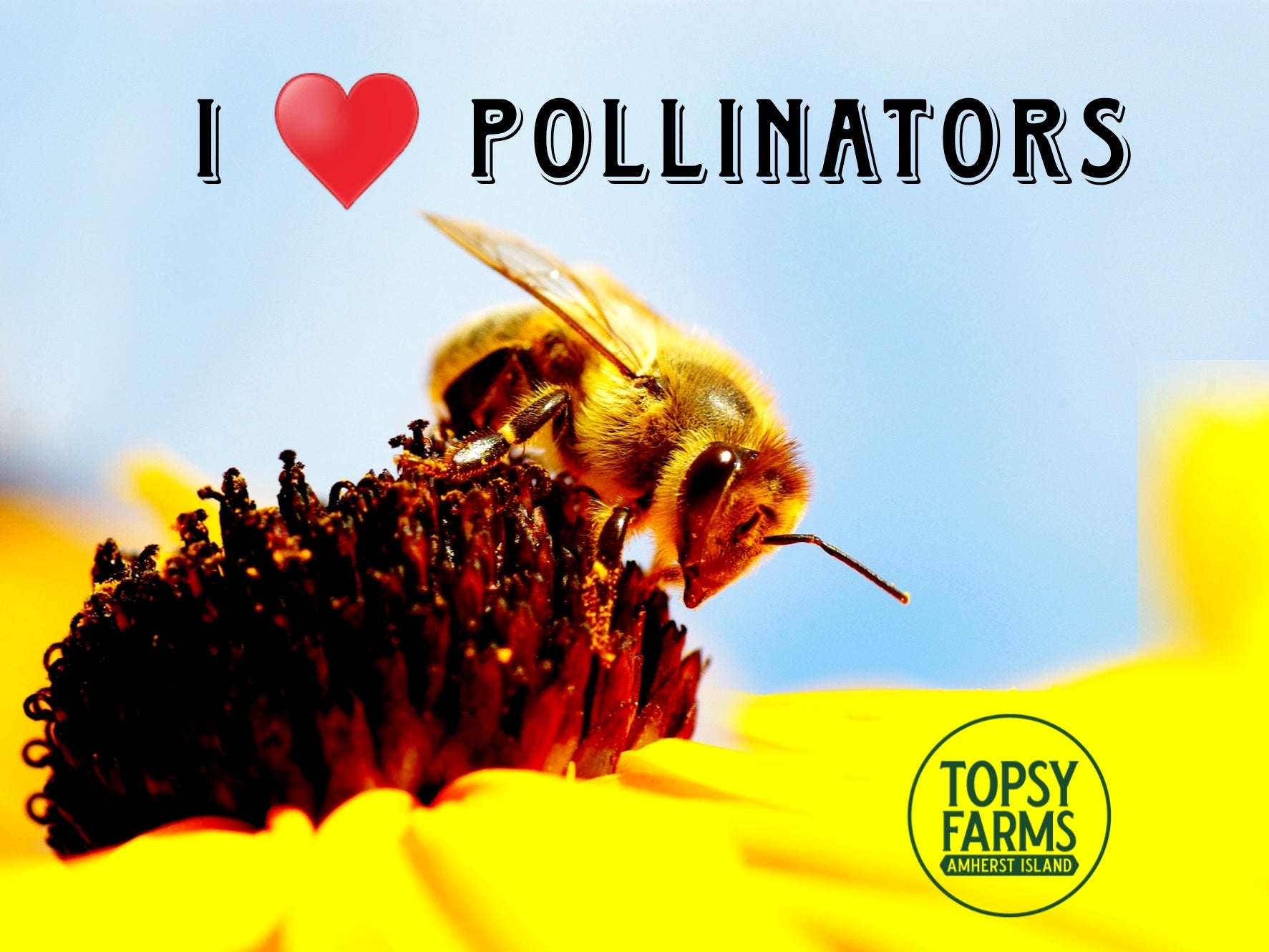 Posted on
---
Pollinators play a crucial role in our ecosystems and food production, they come in all shapes and sizes, from bees, beetles, butterflies to hummingbirds and bats. 
Honey bees happen to be  one of the most well-known and serve as an excellent introduction to the vast but diminishing world of pollinators as we know it.
The next generation can  save wildspaces and pollinators if they love them.
Folks learn to love the wild by knowing it,  its inhabitants, and the millions of little fascinating functions of great consequence.
Our mission is to share our little corner of wild with as many people as possible , especially the young people.
We love our bees but going forward, we will be calling our program Adopt a Pollinator and highlight the different pollinators in our region.
Heres a brief overview:
Southeastern Ontario is home to a diverse array of pollinators, including:
Bumblebees, and mason bees, butterflies and moths including monarchs, painted ladies, and sphinx moths.
Many species of beetles, such as ladybugs, blister beetles and long-horned beetles, some species of wasps, such as solitary bees and hoverflies
Did you know that hummingbirds are also pollinators?  Ruby-throated hummingbirds, the most common species in the region, feed on nectar from flowers and play a role as pollinators.
Some species of bats also feed on nectar and pollen, making them important pollinators in Southeastern Ontario, too.
The types of pollinators found in this region vary depending on the time of year and the types of plants and flowers in the area.
This brief blog only scratches the surface of the wonderful world of pollinators, native and introduced.
We're excited delve deeper and get to know these lil buggers with you.
Thank you for helping us protect the habitats of these pollinators 
and  for helping us keep the farm as farmland.
XOXOX
Team Topsy
Customer Care
About Topsy Farms
Contact us
14775 Front Road Stella, ON, K0H 2S0
(613)-389-3444 x1
1(888)-287-3157 toll-free
info@topsyfarms.com