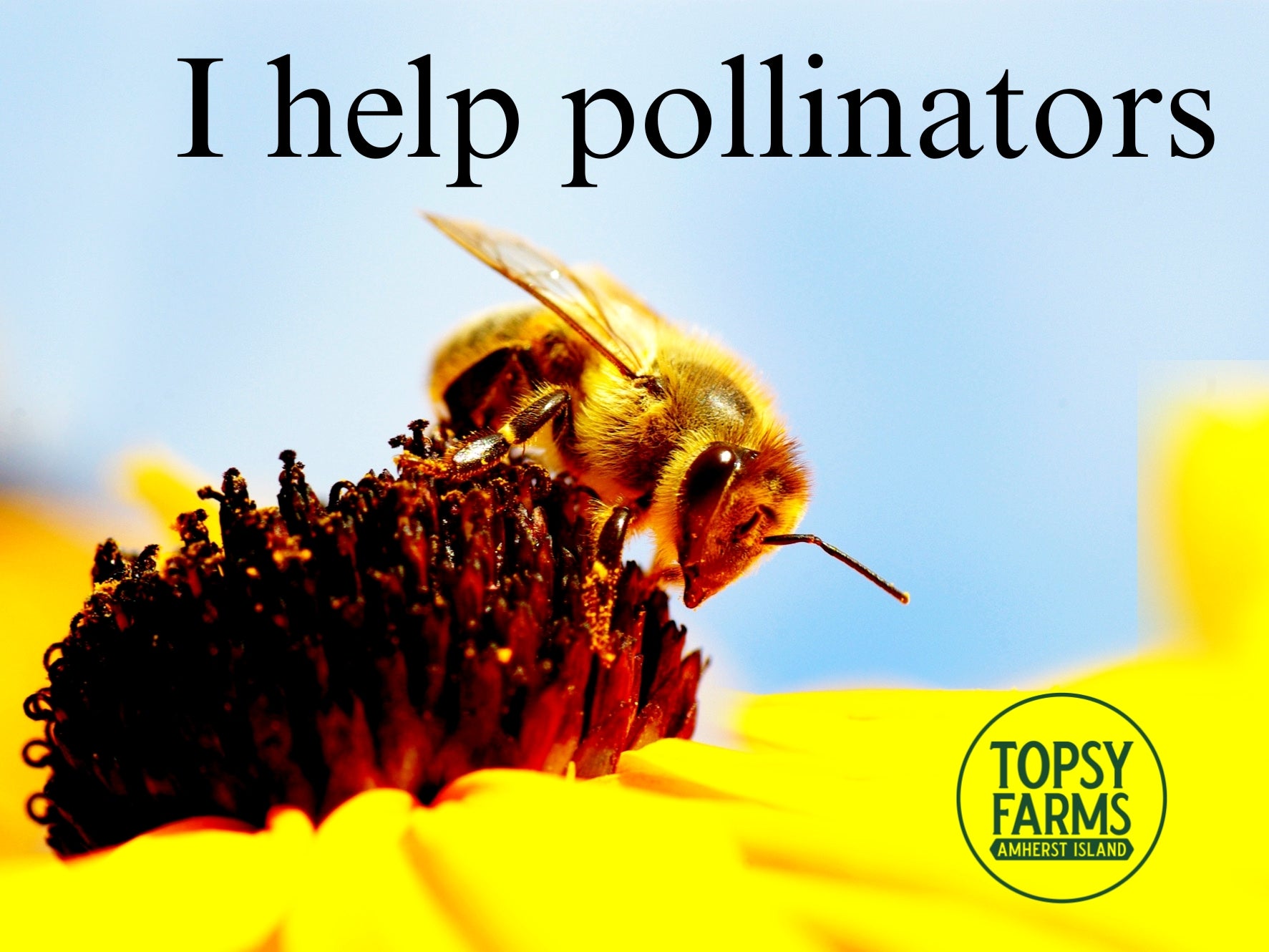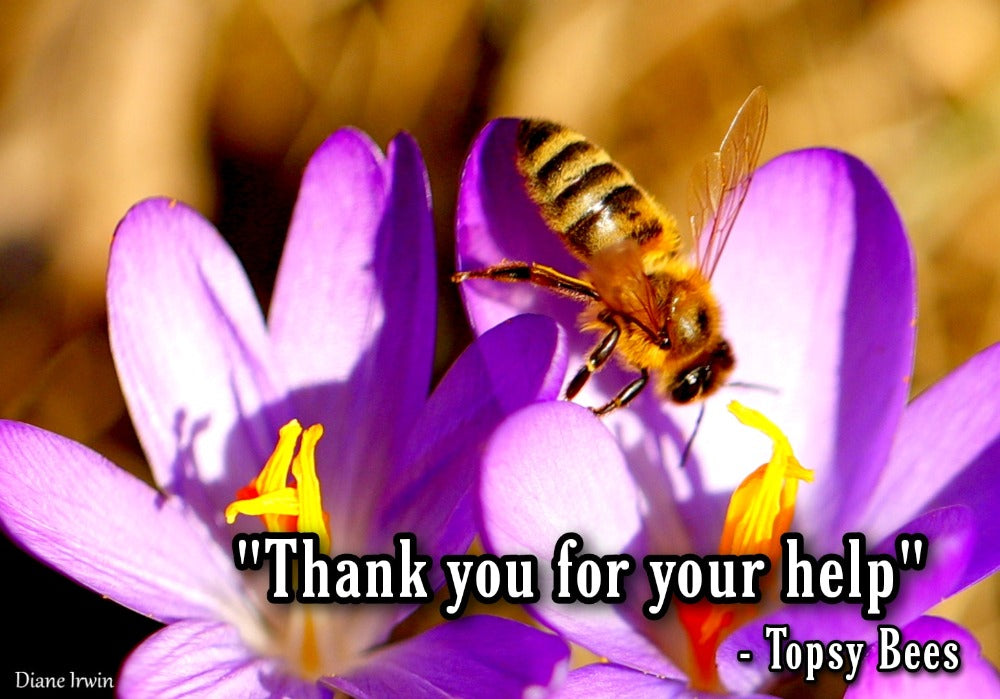 Free Canadian Shipping on Orders Over $400!
Low stock: -54 items left
Make a Topsy Pollinator Happy
Pollinators play a crucial role in our ecosystems and food production, they come in all shapes and sizes, from bees, beetles, butterflies to hummingbirds and bats. 

Honey bees happen to be one of the most well-known and serve as an excellent introduction to the vast but diminishing world of pollinators as we know it.

The next generation can save wild spaces and pollinators if they love them.

Folks learn to love the wild by knowing it,  its inhabitants, and the millions of little and fascinating functions of great consequence.
Our mission is to share our little corner of wild with as many people as possible, especially the young people.

By digitally adopting a Topsy pollinator, you're helping us keep activities like the wild walking trails and scavenger hunt free for everyone. 
You'll receive a digital Happy Bee sticker and a digital adoption certificate. If you've placed an order, in addition to a sticker you'll get a postcard or bookmark.  Over the next year, we will change these stickers to feature some of our lesser-known native species pollinators.
Thank you for your support.

Contact us to find out how your business can sponsor an entire Topsy bee hive.
Shipping within Canada and Continental USA

+

Your item will be shipped via Canada Post within 2 business days of your order. We will contact you if an unforeseen delay occurs. There is no difference in price between expedited and regular shipping, and expedited shipping insures and tracks your package. You cannot de-select expedited shipping. You will receive an email with the tracking information.
We gladly accept returns and exchanges

+

Please contact us by phone or email within 7 days of delivery, and send items back within 14 days. Custom items, unless they arrive damaged or defective, cannot be exchanged. Buyers are responsible for return postage costs. If an item is not returned in its original condition, buyer is responsible for loss in value.